Today on Tales of the Ravenous Reader we are so very excited to participate in the cover reveal of SALVAGED by Jay Crownover. Salvaged is the forth novel in the Saints of Denver series and it is the novel I am most eager to read about. I have had a soft spot for Poppy for such a long time and want her to finally be happy and Hudson seems like the perfect guy. I cannot wait to see how Jay brings them together and salvages their l

ives with their love.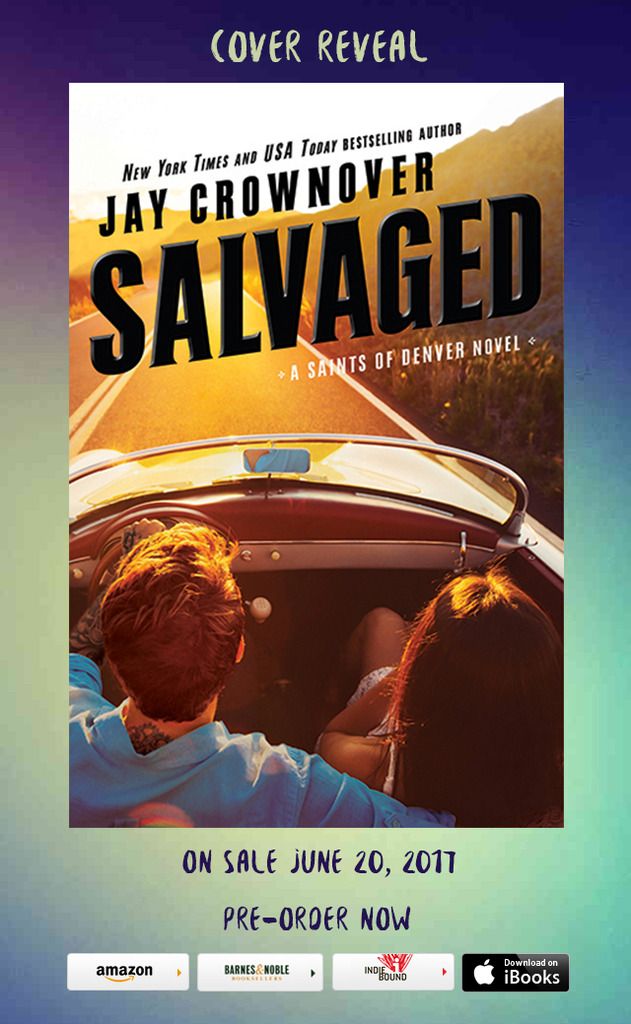 About SALVAGED
Hudson Wheeler is a nice guy. Everyone knows it, including his fiancée who left him with a canceled wedding and a baby on the way. He's tired of finishing last and is ready to start living in the moment with nights soaked in whiskey, fast cars, and even faster girls. He's set to start living on the edge, but when he meets Poppy Cruz, her sad eyes in the most gorgeous face he's ever seen hook him in right away. Wheeler can see Poppy's pain and all he wants to do is take care of her and make her smile, whatever it takes.
Poppy can't remember a time when she didn't see strangers as the enemy. After a lifetime of being hurt from the men who swore to protect her, Poppy's determined to keep herself safe by keeping everyone else at arm's length. Wheeler's sexy grin and rough hands from hours restoring classic cars shouldn't captivate her, but every time she's with him, she can't help being pulled closer to him. Though she's terrified to trust again, Poppy soon realizes it might hurt even more to shut Wheeler out—and the intense feelings pulsing through her are making it near impossible to resist him.

The only thing Poppy is sure of is that her heart is in need of some serious repair, and the more time she spends with Wheeler, the more she's convinced he's the only man with the tools to fix it.
---
About Jay Crownover
Jay Crownover is the New York Times and USA Today bestselling author of the Marked Men, Welcome to the Point, and Saints of Denver series. Like her characters, she is a big fan of tattoos. She loves music and wishes she could be a rock star, but since she has no aptitude for singing or instrument playing, she'll settle for writing stories with interesting characters and make the reader feel something.