When the Passengers trailer was originally released, we were so excited. But now? It looks to be a garbage fire. So rather than waste your time or money on it, we compiled a few books we recommend based on the trailer (which is not telling of the actual movie, grr).
The spaceship, Starship Avalon, on its 120-year voyage to a distant colony planet known as "Homestead II" and transporting 5,259 people has a malfunction in two of its sleep chambers. As a result, two hibernation pods open prematurely and the two people that awoke are stranded on the spaceship, still 90 years from their destination. Aurora Dunn (Jennifer Lawrence) is a writer from New York who is interested in cosmic travel. Jim Preston (Chris Pratt) is a mechanical engineer from Denver who wants to leave Earth and bought the ticket for the journey. The two soon discover that the malfunction that caused them to be awoken prematurely is not the only problem afflicting the huge spaceship.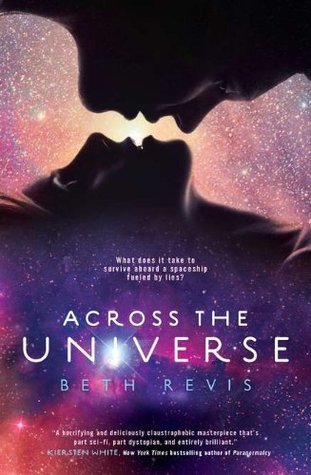 A love out of time. A spaceship built of secrets and murder.
Seventeen-year-old Amy joins her parents as frozen cargo aboard the vast spaceship Godspeed and expects to awaken on a new planet, three hundred years in the future. Never could she have known that her frozen slumber would come to an end fifty years too soon and that she would be thrust into the brave new world of a spaceship that lives by its own rules.
Amy quickly realizes that her awakening was no mere computer malfunction. Someone—one of the few thousand inhabitants of the spaceship —tried to kill her. And if Amy doesn't do something soon, her parents will be next.
Now Amy must race to unlock Godspeed's hidden secrets. But out of her list of murder suspects, there's only one who matters: Elder, the future leader of the ship and the love she could never have seen coming.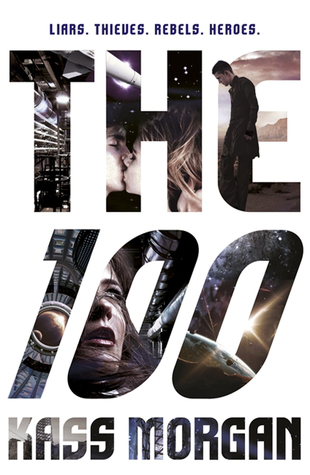 No one has set foot on Earth in centuries -- until now.
Ever since a devastating nuclear war, humanity has lived on spaceships far above Earth's radioactive surface. Now, one hundred juvenile delinquents -- considered expendable by society -- are being sent on a dangerous mission: to recolonize the planet. It could be their second chance at life...or it could be a suicide mission.
CLARKE was arrested for treason, though she's haunted by the memory of what she really did. WELLS, the chancellor's son, came to Earth for the girl he loves -- but will she ever forgive him? Reckless BELLAMY fought his way onto the transport pod to protect his sister, the other half of the only pair of siblings in the universe. And GLASS managed to escape back onto the ship, only to find that life there is just as dangerous as she feared it would be on Earth.
Confronted with a savage land and haunted by secrets from their pasts, the hundred must fight to survive. They were never meant to be heroes, but they may be mankind's last hope.
It should have been a short suspended-animation sleep. But this time Rose wakes up to find her past is long gone-- and her future full of peril.
Rosalinda Fitzroy has been asleep for sixty-two years when she is woken by a kiss. Locked away in the chemically induced slumber of a stasis tube in a forgotten subbasement, sixteen-year-old Rose slept straight through the Dark Times that killed millions and utterly changed the world she knew. Now, her parents and her first love are long gone, and Rose-- hailed upon her awakening as the long-lost heir to an interplanetary empire-- is thrust alone into a future in which she is viewed as either a freak or a threat. Desperate to put the past behind her and adapt to her new world, Rose finds herself drawn to the boy who kissed her awake, hoping that he can help her to start fresh. But when a deadly danger jeopardizes her fragile new existence, Rose must face the ghosts of her past with open eyes-- or be left without any future at all.
There are so many great space books out there. Give us your recommendations in the comments!