Our dearest followers and friend

s

...We are here today to try something new - A book talk. That's right, we finally got Nancy in front of a camera, all thanks to the cuteness of Kasie West's latest release, PS I Like You. Both of us received this book in our Uppercase Boxes and then purchased it on Audible, because that's how we roll.
Share with us in the comments what other books you'd like to see us chat about!
Nancy & Christy
---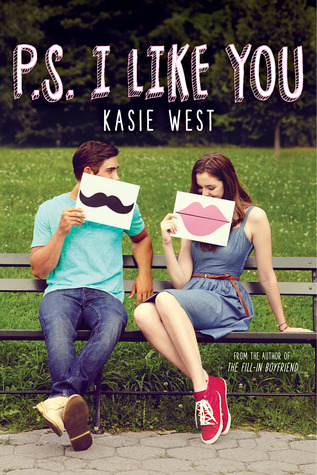 PS I Like You


by Kasie West




Published: July 26th, 2016




Publisher: Point




Source: Uppercase Box + Audible





Signed, sealed, delivered…





While spacing out in chemistry class, Lily scribbles some of her favorite song lyrics onto her desk. The next day, she finds that someone has continued the lyrics on the desk and added a message to her. Intrigue!





Soon, Lily and her anonymous pen pal are exchanging full-on letters—sharing secrets, recommending bands, and opening up to each other. Lily realizes she's kind of falling for this letter writer. Only, who is he? As Lily attempts to unravel the mysteryand juggle school, friends, crushes, and her crazy family, she discovers that matters of the heart can't always be spelled out…
---
GIVEAWAY
a Rafflecopter giveaway