Jill over at
Breaking the Spine
started this and I believe that it's awesome" This blog post is to alert those that visit about "the" book that we cannot wait to get our hands on.
NANCY'S WOW
I always enjoy a novel that has a bit of a dark edge to it. Something that I can sink my teeth into and have it stay within me for long afterwards. BEAUTIFUL BROKEN GIRLS By Kim Savage sounds like that kind of book. Not only does it have an

eerily

beautiful cover but the synopsis leaves me haunted and longing to read it

.
02/21/17
Beautiful Broken Girls
by Kim Savage
ISBN-13: 978-0374300593
Publisher: Farrar, Straus and Giroux (BYR)
Pages: 336
Amazon, Goodreads
Ben touched seven parts of Mira Cillo: her palm, hair, chest, cheek, lips, throat, and heart. It was the last one that broke her. In Beautiful Broken Girls, Mira sends Ben on a post-mortem quest to find notes in the seven places where they touched—notes that explain why she and her sister, Francesca, drowned themselves in the quarry lake. How Ben interprets those notes has everything to do with the way he was touched, once, by a bad coach years ago. But the truth behind the girls' suicides is far more complicated, and has to do with a dangerous infatuation, a deadly miracle, and a love that knew no bounds.
CHRISTY'S WOW
I looooooove this cover and I've been waiting months to read this!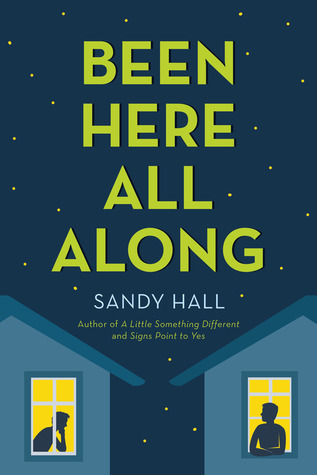 Release date: August 30th 2016
Gideon always has a plan. His plans include running for class president, becoming head of the yearbook committee, and having his choice of colleges. They do NOT include falling head over heels for his best friend and next door neighbor, Kyle. It's a distraction. It's pointless, as Kyle is already dating the gorgeous and popular head cheerleader, Ruby. And Gideon doesn't know what to do.
Kyle finally feels like he has a handle on life. He has a wonderful girlfriend, a best friend willing to debate the finer points of Lord of the Rings, and social acceptance as captain of the basketball team. Then, both Ruby and Gideon start acting really weird, just as his spot on the team is threatened, and Kyle can't quite figure out what he did wrong…