The Ravenous Readers are here today with an interview with Christopher Vick, author of Kook, a story of figuring out the teen experience that will remind you of a surf ride - thrilling, a bit scary (not going to lie, I'm still picking up pieces of my heart), and triumphant at the end.
ICYMI, Kook was our #WaitingOnWednesday last week but lucky readers we are...It's out four days from now (August 30th!). Get to know Chris now and catch our review on August 29th!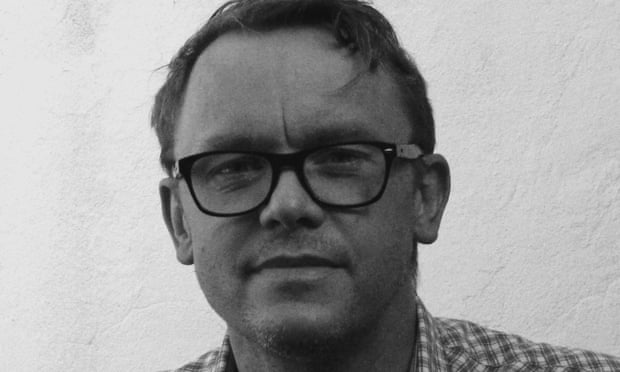 Interview with Chris Vick

I love how you define "Kook" at the beginning of the book. How did the title come about?


Kook is surf-slang for a leaner; a wannabe; someone who is inexperienced and out of their depth. That applies to Sam, the MC, in so many ways, not just as a surfer. So it seemed an apt title.

Also, my writing 'voice' uses language that is compact and straightforward, so I wanted a short, bold title that reflected that.

What books would you say inspired you to become a writer? Are you reading anything now?

Sooooooo many! There's the greats like Hemingway and Orwell, of course. Then YA writers like Meg Rosoff, David Almond, Kevin Brooks, Stephen Chbobsky and Alexi Sherman.

Am I reading something now? Yes, always. I'm reading Nick Lake's Whisper to me, which is up to his usual high standard. I just finished Sarah Crossan's One, (a poem about conjoined twins? The idea didn't grab me, however, it's incredible). I'm also re-reading 1984, and when I've finished Nick's book I'm going to get my Stephen King fix with The Dark Half (this is all more than usual: it's because I'm on vacation in the Canary Islands, so I'm lugging a heap of books as well as a surfboard).

Talk a little about your writing process. Do you plan or are you more of a "pantser"? Do you have a place where you like to write?

I don't know the word 'pantser.' Flying-by-the-seat-of-your-pants, right? Ha! Love it.

I plan, but I wing it too. I have to know where I'm going, and what it is I'm trying to achieve. However, the route there is often strange, twisted, maddening and fun. And definitely not the route I planned.

So, I'm a planner and a pantser.

I write in lots of places. Cafes, trains, in bed, on the beach. Wherever. Whenever.

What do you want people reading Kook to take away from their experience in reading it?

A feeling like they just went on the scariest, but most fun fair ground ride ever; like they just lived the love, the surfing and thrilling experiences that Sam and Jade just went through.

And – no spoilers –but the sense of life being incredibly precious and as someone once said, 'all too brief.'


Kook


by Christopher Vick




Published: August 30th 2016




Publisher: Harper Collins Children's Books





A heart-pounding love story that grips like a riptide, and doesn't let go…





Fifteen-year old Sam has moved from the big city to the coast – stuck there with his mum and sister on the edge of nowhere.





Then he meets beautiful but damaged surfer-girl Jade. Soon he's in love with her, and with surfing itself. But Jade is driven by an obsession: finding and riding a legendary huge wave no one has ever ridden.





As the weeks wear on, their relationship barrels forward with the force of a deep-water wave – into a storm, to danger … and to heartbreak.