Christy here and I am sooooo excited to head to Vans Warped Tour today. Warped is an (inter)national festival of alternative music comprised of over 7 stages and 100+ bands. Thousands of festival goers converge on their local venue for a day of listening to favorites and discovering new bands to obsess over. Personally, I've been waiting to see Sum 41 since I was 17 and I CAN'T WAIT to finally see them today. So, in honor of my excitement, I wanted to share with you a playlist of music-related YA books that I just love.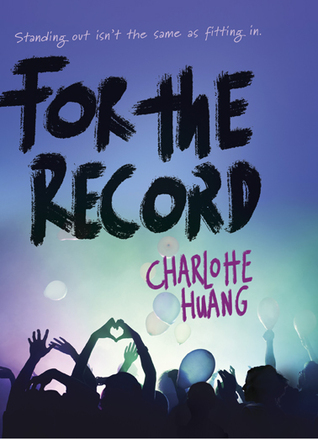 For the Record
by Charlotte Huang
Chelsea thought she knew what being a rock star was like... until she became one. After losing a TV talent show, she slid back into small-town anonymity. But one phone call changed everything
Now she's the lead singer of the band Melbourne, performing in sold-out clubs every night and living on a bus with three gorgeous and talented guys. The bummer is that the band barely tolerates her. And when teen heartthrob Lucas Rivers take an interest in her, Chelsea is suddenly famous, bringing Melbourne to the next level—not that they're happy about that. Her feelings for Beckett, Melbourne's bassist, are making life even more complicated.
Chelsea only has the summer tour to make the band—and their fans—love her. If she doesn't, she'll be back in Michigan for senior year, dying a slow death. The paparazzi, the haters, the grueling schedule... Chelsea believed she could handle it. But what if she can't?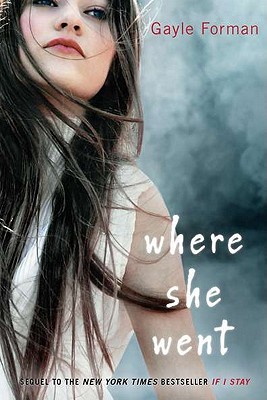 Where She Went
It's been three years since the devastating accident . . . three years since Mia walked out of Adam's life forever.
Now living on opposite coasts, Mia is Juilliard's rising star and Adam is LA tabloid fodder, thanks to his new rock star status and celebrity girlfriend. When Adam gets stuck in New York by himself, chance brings the couple together again, for one last night. As they explore the city that has become Mia's home, Adam and Mia revisit the past and open their hearts to the future - and each other. Told from Adam's point of view in the spare, lyrical prose that defined If I Stay, Where She Went explores the devastation of grief, the promise of new hope, and the flame of rekindled romance.
This Song Will Save Your Life
Making friends has never been Elise Dembowski's strong suit. All throughout her life, she's been the butt of every joke and the outsider in every conversation. When a final attempt at popularity fails, Elise nearly gives up. Then she stumbles upon a warehouse party where she meets Vicky, a girl in a band who accepts her; Char, a cute, yet mysterious disc jockey; Pippa, a carefree spirit from England; and most importantly, a love for DJing.
Told in a refreshingly genuine and laugh-out-loud funny voice,
This Song Will Save Your Life
is an exuberant novel about identity, friendship, and the power of music to bring people together.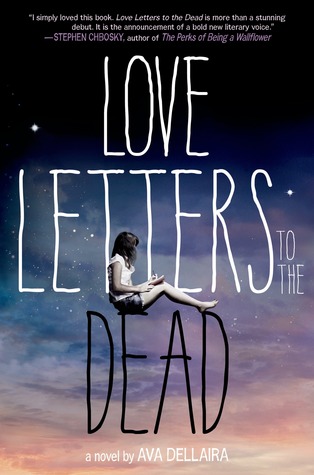 Love Letters to the Dead
It begins as an assignment for English class: Write a letter to a dead person.
Laurel chooses Kurt Cobain because her sister, May, loved him. And he died young, just like May. Soon, Laurel has a notebook full of letters to the dead—to people like Janis Joplin, Heath Ledger, Amelia Earhart, and Amy Winehouse—though she never gives a single one of them to her teacher. She writes about starting high school, navigating the choppy waters of new friendships, learning to live with her splintering family, falling in love for the first time, and, most important, trying to grieve for May. But how do you mourn for someone you haven't forgiven?
It's not until Laurel has written the truth about what happened to herself that she can finally accept what happened to May. And only when Laurel has begun to see her sister as the person she was—lovely and amazing and deeply flawed—can she truly start to discover her own path.
In a voice that's as lyrical and as true as a favorite song, Ava Dellaira writes about one girl's journey through life's challenges with a haunting and often heartbreaking beauty.
Eleanor & Park
Two misfits.
One extraordinary love.

Eleanor... Red hair, wrong clothes. Standing behind him until he turns his head. Lying beside him until he wakes up. Making everyone else seem drabber and flatter and never good enough...Eleanor.
Park... He knows she'll love a song before he plays it for her. He laughs at her jokes before she ever gets to the punch line. There's a place on his chest, just below his throat, that makes her want to keep promises...Park.
Set over the course of one school year, this is the story of two star-crossed sixteen-year-olds—smart enough to know that first love almost never lasts, but brave and desperate enough to try.
King Dork
In this coming-of-age, rock-and-roll, Da Vinci Code-style tale, high school loser Tom Henderson discovers his deceased father's copy of The Catcher in the Rye and finds himself in the middle of several interlocking conspiracies and at least half a dozen mysteries.
Kill the Boy Band
Just know from the start that it wasn't supposed to go like this. All we wanted was to get near them. That's why we got a room in the hotel where they were staying.
We were not planning to kidnap one of them. Especially not the most useless one. But we had him—his room key, his cell phone, and his secrets.
We were not planning on what happened next. We swear.
From thrilling new talent Goldy Moldavsky comes a pitch-black, hilarious take on fandom and the badass girls who have the power to make—or break—the people we call "celebrities."
Nick & Norah's Infinite Playlist
by Rachel Cohn & David Levithan
"I know this is going to sound strange, but would you mind being my girlfriend for the next five minutes?"
Nick frequents New York's indie rock scene nursing a broken heart. Norah is questioning all of her assumptions about the world. They have nothing in common except for their taste in music, until a chance encounter leads to an all-night quest to find a legendary band's secret show and ends up becoming a first date that could change both their lives.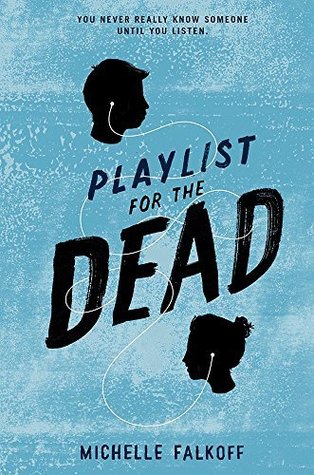 Playlist for the Dead
Here's what Sam knows: There was a party. There was a fight. The next morning, Sam's best friend, Hayden, was dead. All he left Sam was a playlist of songs—and a note, saying that he took his own life. But what Sam doesn't know is: Why?
To figure out what happened, Sam has to rely on the playlist and his own memory. But the more he listens, the more he realizes that his memory isn't as reliable as he thought. Especially when someone claiming to be Hayden starts sending him cryptic messages, and a series of violent attacks begins on the bullies who made Hayden's life hell.
Sam knows he has to face up to what happened the night Hayden killed himself. But it's only by taking out his earbuds and opening his eyes to the people around him—including an eccentric, unpredictable girl who's got secrets, too—that Sam will finally be able to piece together his best friend's story.
And maybe have a chance to change his own.
The Disenchantments
Colby and Bev have a long-standing pact: graduate, hit the road with Bev's band, and then spend the year wandering around Europe. But moments after the tour kicks off, Bev makes a shocking announcement: she's abandoning their plans and Colby to start college in the fall.
But the show must go on and The Disenchantments weave through the Pacific Northwest, playing in small towns and dingy venues, while roadie- Colby struggles to deal with Bev's already-growing distance and the most important question of all: what's next?