Y'all are watching Netflix's latest scifi-thriller throwback, Stranger Things, right? RIGHT?! Right. Because if you're not, you now have weekend plans. You're welcome.
We here at Tales of the Ravenous Reader have an affinity for things strange and weird. For the unexplained. For things that go bump in the night. For books that Nancy refers to as Freezer Books.
As primarily an e-reader, I don't think this would work for me.
Stranger Things is no stranger (ha) to the unusual. You can expect suspense, mystery, thrills, science fiction, horror, and, best of all, nostalgia. You'll get 8 glorious episodes and then you're left wondering if - when - we will get a second season. Until then, we've created a list of 11 (GET IT!?) books to keep you busy.
11 Strange YA Books to Read While Waiting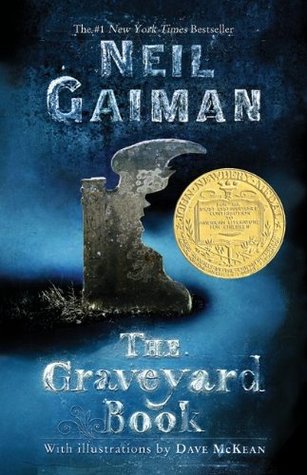 The Graveyard Book by Neil Gaimen
A
fter the grisly murder of his entire family, a toddler wanders into a graveyard where the ghosts and other supernatural residents agree to raise him as one of their own.
Nobody Owens, known to his friends as Bod, is a normal boy. He would be completely normal if he didn't live in a sprawling graveyard, being raised and educated by ghosts, with a solitary guardian who belongs to neither the world of the living nor of the dead. There are dangers and adventures in the graveyard for a boy. But if Bod leaves the graveyard, then he will come under attack from the man Jack—who has already killed Bod's family...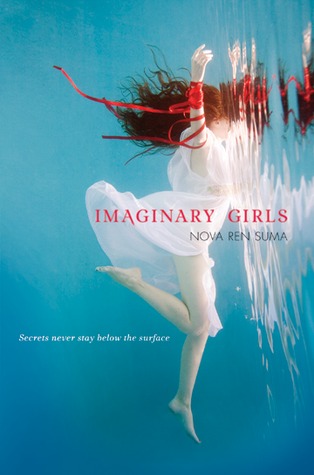 Imaginary Girls by Nova Ren Suma
Chloe's older sister, Ruby, is the girl everyone looks to and longs for, who can't be captured or caged. When a night with Ruby's friends goes horribly wrong and Chloe discovers the dead body of her classmate London Hayes left floating in the reservoir, Chloe is sent away from town and away from Ruby.
But Ruby will do anything to get her sister back, and when Chloe returns to town two years later, deadly surprises await. As Chloe flirts with the truth that Ruby has hidden deeply away, the fragile line between life and death is redrawn by the complex bonds of sisterhood.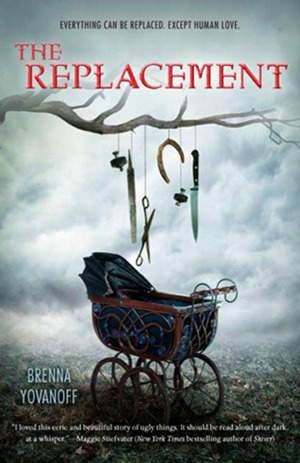 The Replacement by Brenna Yovanoff
Mackie Doyle is not one of us. Though he lives in the small town of Gentry, he comes from a world of tunnels and black murky water, a world of living dead girls ruled by a little tattooed princess. He is a Replacement, left in the crib of a human baby sixteen years ago. Now, because of fatal allergies to iron, blood, and consecrated ground, Mackie is fighting to survive in the human world.
Mackie would give anything to live among us, to practice on his bass or spend time with his crush, Tate. But when Tate's baby sister goes missing, Mackie is drawn irrevocably into the underworld of Gentry, known as Mayhem. He must face the dark creatures of the Slag Heaps and find his rightful place, in our world, or theirs.
The Boys of Summer by Richard Cox
In 1979, a massive tornado devastates the city of Wichita Falls, Texas, leaving scores dead, thousands homeless, and nine-year-old Todd Willis in a coma, fighting for his life.
Four years later, Todd awakens to a world that looks the same but feels different in a way he can't quite grasp. For Todd, it's a struggle to separate fact from fiction as he battles lingering hallucinations from his long sleep.
The new friends Todd makes in 1983 are fascinated with his experience and become mesmerized by his strange relationship with the world. Together the five boys come of age during a dark, fiery summer where they find first love, betrayal, and a secret so terrible they agree to never speak of it again.
But darkness returns to Wichita Falls twenty-five years later, and the boys—now men—are forced to reunite and confront the wounds from their past. When their memories of that childhood summer refuse to align with reality, the friends embark upon a search for truth that will threaten their lives, and transform their understanding of each other—and the world itself—forever.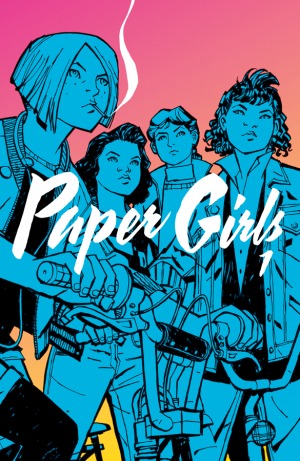 Paper Girls Vol 1 by Brian K. Vaughan
In the early hours after Halloween of 1988, four 12-year-old newspaper delivery girls uncover the most important story of all time. Suburban drama and otherworldly mysteries collide in this smash-hit series about nostalgia, first jobs, and the last days of childhood.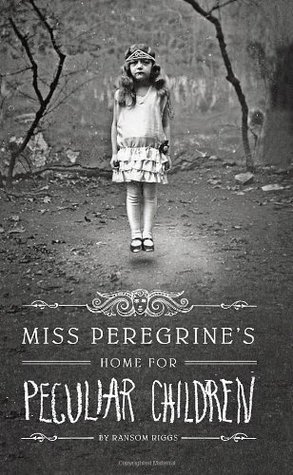 Miss Peregrine's Home for Peculiar Children by Random Riggs
A mysterious island. An abandoned orphanage. A strange collection of curious photographs.
A horrific family tragedy sets sixteen-year-old Jacob journeying to a remote island off the coast of Wales, where he discovers the crumbling ruins of Miss Peregrine's Home for Peculiar Children. As Jacob explores its abandoned bedrooms and hallways, it becomes clear that the children were more than just peculiar. They may have been dangerous. They may have been quarantined on a deserted island for good reason. And somehow—impossible though it seems—they may still be alive.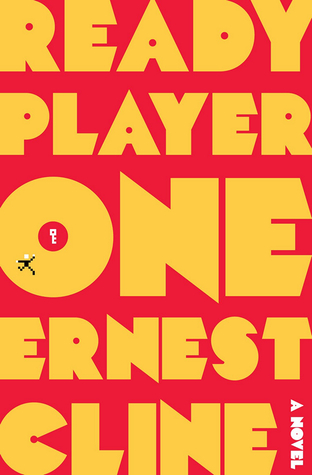 Ready Player One by Ernest Cline
In the year 2044, reality is an ugly place. The only time teenage Wade Watts really feels alive is when he's jacked into the virtual utopia known as the OASIS. Wade's devoted his life to studying the puzzles hidden within this world's digital confines, puzzles that are based on their creator's obsession with the pop culture of decades past and that promise massive power and fortune to whoever can unlock them. When Wade stumbles upon the first clue, he finds himself beset by players willing to kill to take this ultimate prize. The race is on, and if Wade's going to survive, he'll have to win—and confront the real world he's always been so desperate to escape.
Velveteen by Daniel Marks
Velveteen Monroe is dead. At 16, she was kidnapped and murdered by a madman named Bonesaw. But that's not the problem.
The problem is she landed in purgatory. And while it's not a fiery inferno, it's certainly no heaven. It's gray, ashen, and crumbling more and more by the day, and everyone has a job to do. Which doesn't leave Velveteen much time to do anything about what's really on her mind. Bonesaw.
Velveteen aches to deliver the bloody punishment her killer deserves. And she's figured out just how to do it. She'll haunt him for the rest of his days. It'll be brutal... and awesome.
But crossing the divide between the living and the dead has devastating consequences. Velveteen's obsessive haunting cracks the foundations of purgatory and jeopardizes her very soul. A risk she's willing to take—except fate has just given her reason to stick around: an unreasonably hot and completely off-limits coworker.
Velveteen can't help herself when it comes to breaking rules... or getting revenge. And she just might be angry enough to take everyone down with her.
The Accident by Diane Hoh
She appears in Megan's mirror one day, nothing more than a wispy, shadowy plume, glowing with an eerie light. Her voice is faint and hollow, like a distant echo. The voice of a young girl.
Strangest of all is her request.
"I beg you to trade places with me, Megan. For just one week. Let me live again."
Megan is overcome with fear. Yet she is drawn to the shadow in the mirror, unable to look away. Fascinated by the oddly soothing voice, she listens to a tale of a horrible accident many years before. A tale she would never forget.
Gradually, Megan begins to realize that she has no choice. As terrified as she is, she knows she must make the trade....
The Creeping by Alexandra Sirowy
Eleven years ago, Stella and Jeanie disappeared. Stella came back. Jeanie never did.
Now all she wants is a summer full of cove days, friends, and her gorgeous crush—until a fresh corpse leads Stella down a path of ancient evil and secrets.
Stella believes remembering what happened to Jeanie will save her. It won't. She used to know better than to believe in what slinks through the shadows. Not anymore.